Visual Soldiers worked with GoPilot to design it's application, website, and brand identity. GoPilot is a feature-rich application navigating the push to stop distracted driving.
With smartphones becoming more prevalent year after year, parents are continually facing new issues regarding their children's use. Most notably, distracting driving is at an all-time high due to the incremental use of smartphones. In 2017 alone, there were 3,166 drivers killed in motor vehicle crashes involving distracted drivers. GoPilot aims to solve each problem related to the issue to help put parents' minds at ease.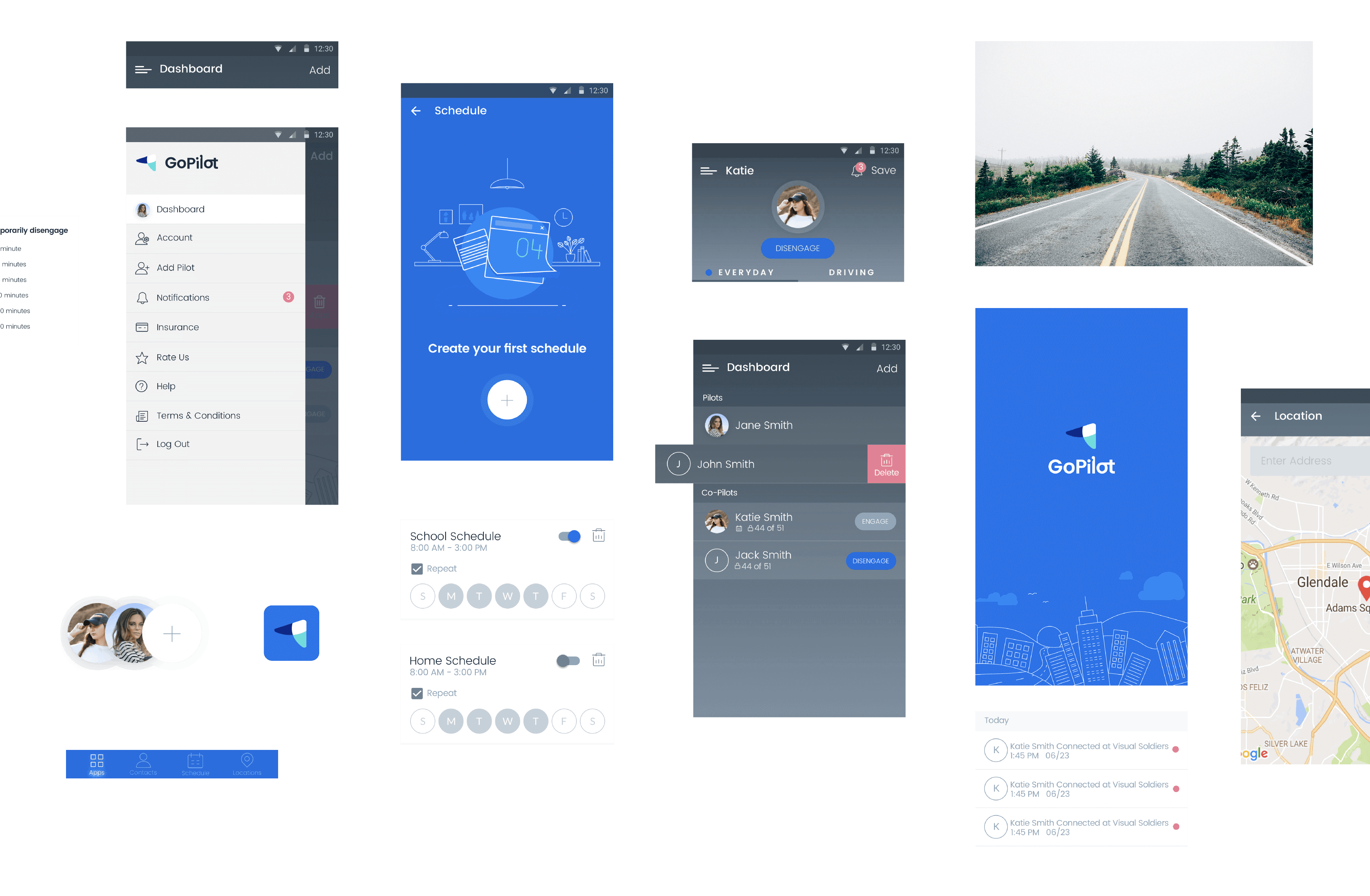 GoPilot wanted to establish a clear, compelling visual identity and user experience that appealed to parents and insurance companies. Learning about the values and important safety aspects of the app, we partnered with GoPilot to help bring this startup brand and application to life.