Ad Creative Design Services
Ad Creative Design Services
Elevate your brand's reach and impact with Ad creative design services that boost your conversions and engagement.
In today's competitive market, effective advertising is essential. Discover how our expert team can help your brand stand out and achieve your marketing goals.
Our Custom Ad Creative Services
Unleash Eye-Popping Creativity
We turn the mundane into the extraordinary with our Advertisement Design service. Whether it's a digital banner or a print masterpiece, we infuse every pixel with the power to captivate your audience. Let your brand's personality shine through, and let's make your message unforgettable!
Dazzling Display Magic
Our Display Ads service is where art meets technology. We take your message and bring it to life across the digital landscape. With striking visuals and compelling content, we ensure your brand stands out from the crowd. Get ready for a display ad experience that's out of this world!
Social Media Stardom Starts Here
In the age of scrolling, likes, and shares, our Social Media Ads are your golden ticket to online stardom. We craft thumb-stopping visuals and crafty copy that not only stop the scroll but also drive engagement and conversions. Get ready to trend, tweet, and triumph.
Billboards That Steal the Spotlight
Billboards are where size matters, and we've got you covered. Our Billboard Ads make a big impact, literally! From busy city streets to highways, we create designs that steal the spotlight. Go larger than life and let your message be the talk of the town with our creative billboard solutions.
Ready to boost your conversions and engagement?
Let us deliver attention-grabbing Ad creative and Ad graphics that resonate with your target audience, opening the door for new customers to fall in love with your brand.
Ad creative design services are great for:
E-commerce Businesses
Startups looking to get their product out there
Established brands launching frequent marketing campaigns
Marketing teams with high-demand needs
Benefits of having a creative website design
✓

Increased Brand Visibility

We'll paint the town with your brand, ensuring it shines like a neon sign in a sea of darkness.

✓

Higher Click-Through Rates

Our secret sauce ensures your audience doesn't just look; they click, explore, and become your biggest fans.

✓

Enhanced Customer Engagement

We turn passive spectators into active participants, creating a vibrant community around your brand.
Turn your audience into your biggest fans with creative advertising and effective marketing visuals.
Picking an agency for your brand re-fresh is one of the scariest decisions you make as a CMO. I am so glad we selected Visual Soldiers. They were world class with the discovery, review and delivery process. We will be working with Visual Soldiers for a long time… we're BIG fans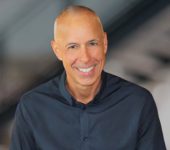 Tim Muenchen
VP of Sales & Marketing for FLS Transport
Visual Soldiers has a super talented team who really knows how to listen to client needs and understand client goals.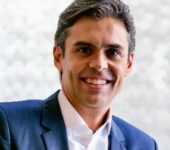 Bruno S. Borges
FAQ
Effective ad creative is like a turbo boost for your brand! It's your ticket to capturing your audience's attention, driving more clicks, and turning casual viewers into loyal customers. It's all about making a memorable impression, and that's where we shine.
We're the creative chameleons of the marketing world! From tech wizards to foodies, we've waltzed through various industries. Our secret sauce is understanding your unique business and creating ad creative that speaks your language. Check out our case studies for a taste of our versatile skills!
We're fast, but we don't compromise quality! Turnaround time can vary based on project complexity, but we're averaging 48 – 72 hours for most ad creative. We're committed to keeping things efficient. We'll chat with you about deadlines, ensuring your ad creative gets served up fresh and crispy, just the way you like it.
Absolutely! We're all about making you smile. When we say "unlimited revisions", we mean unlimited. If you have tweaks or changes in mind, just let us know. We'll collaborate until your ad creative is perfecto! We're all ears for your feedback.
We dive deep into your brand's DNA, learn its quirks, and then create ad creatives that sing in perfect tune. We're all about capturing your essence and ensuring your audience hears your brand's voice loud and clear!