Packaging & Merch Design Services
Packaging & Merch Design Services
We specialize in making your brand stand out with compelling packaging & merchandise design.
Explore a wide range of design services, including custom packaging, merchandise design, and apparel design. Let us help bring your audience closer to your brand and lifestyle.
Our Packaging & Merch Design Services
Unwrap the Wow Factor
When it comes to packaging, we don't just think outside the box; we design the box! Our packaging design team crafts captivating, memorable designs that make your products irresistible. From concept to completion, we create packaging that turns heads and drives sales. Ready to package your success? Let's do it together!
Merch Magic Unleashed
We're not just creating merchandise; we're crafting experiences. Our merchandise design wizards bring your brand to life with captivating and unique products that leave a lasting impression. From custom apparel to swag that demands attention, we've got the magic touch to make your merchandise shine. Let's turn your ideas into tangible merch wonders!
Wear Your Brand with Pride
Your brand deserves to be worn with pride, and our apparel design team ensures it. From t-shirts to uniforms, we turn fabric into a canvas for your brand's story. With a focus on style and comfort, we create apparel that not only looks good but feels good too. Get ready to wear your brand identity and let your audience wear it too!
Say goodbye to dull and ineffective packaging.
Our expertise ensures your products get the attention they deserve. We solve the challenge of creating memorable, marketable designs.
Custom packaging & merchandise design solutions for any industry
Food & Beverage
Fashion & Apparel
Tech & Electronics
Event Promotion
Non-profit Organizations
Choose us for custom merchandise design for these benefits:
✓

Enhanced Brand Image

Elevate your brand's perception with our captivating packaging and merchandise designs.

✓

Increased Sales

Boost your revenue with designs that drive customer engagement and sales growth.

✓

Stronger Market Presence

Establish a formidable presence in your market through distinctive designs.

✓

Customized Design Solutions

Tailor-made designs that perfectly align with your unique brand identity.

✓

Expert Team Support

Rely on our experienced professionals to guide you through the design process and make your vision a reality.
Let us help you increase brand engagement with creative custom packaging & merch designs.
Picking an agency for your brand re-fresh is one of the scariest decisions you make as a CMO. I am so glad we selected Visual Soldiers. They were world class with the discovery, review and delivery process. We will be working with Visual Soldiers for a long time… we're BIG fans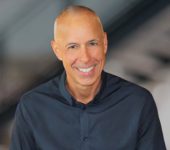 Tim Muenchen
VP of Sales & Marketing for FLS Transport
Visual Soldiers has a super talented team who really knows how to listen to client needs and understand client goals.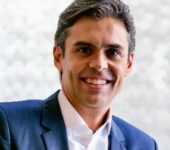 Bruno S. Borges
FAQ
We're ready to roll with creativity for just about any industry you can throw at us! From food and beverages to tech and fashion, our soldiers have conquered various terrains.
Our team knows the clock is ticking. Turnaround times vary depending on the complexity, but most design requests average 48 hour for you to receive the first version of a design. Speed and quality are always top of mind!
Absolutely! Rebranding is our playground. We'll breathe fresh life into your products, giving them a new identity while preserving the essence of your brand. Check out our branding services and let's transform your brand story together!
Ah, the age-old question! Branding is the big picture – it's the story, the values, and the emotional connection with your audience. Packaging design, on the other hand, is all about making your products look stunning on the shelf, enticing customers with visual magic. Both are vital for a successful brand journey!
With 15+ years of experience and a passion for creating irresistible merchandise, we're your trusted partner for turning products into pieces of art. Dive into our case studies to see our handiwork!