GoPilot Case Study: Transforming Brand Identity and UX/UI Design
A feature-rich application navigating the push to stop distracted driving.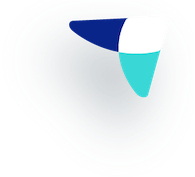 Making roads safer
GoPilot App helps provide a safer driving experience for your teen driver and others around them by limited distracting driving. The app offers parental control over devices, child monitoring, and auto insurance matching through its intuitive interface.
GoPilot wanted to establish a clear, compelling visual identity and user experience that appealed to parents and insurance companies. Learning about the values and important safety aspects of the app, we partnered with GoPilot to help bring this startup brand and application to life.
A light approach to a heavy topic
Distracted driving is dangerous. In 2017 alone, there were 3,166 drivers killed in motor vehicle crashes involving distracted drivers. It's a topic that's on every parent's mind.
Our goal was to create an approachable visual identity that signals the importance of keeping your kids safe while driving.
Custom app icons drive the experience
We designed custom icons to showcase the benefits of using GoPilot. The feature-rich application offers parents an effective way to limit device usage during school hours, track locations, and block the use of distracting apps when your teen is behind the wheel.