StruXure Brand Transformation Case Study
StruXure
Pioneers in the future of fine outdoor living.

Elevating the brand to match the luxury of the product
StruXure creates remarkable outdoor spaces equipped with the latest technology. Imagine being able to both see the stars at night and cover your outdoor space when it rains. Imagine lighting up your patio, drawing the screens, and turning on the AC. All of this is seamlessly, harmoniously incorporated into your pergola controlled by an app on your phone.
Our goal wasn't to change the iconic elements of StruXure's brand, the foundation that makes the company unique. Our approach was to elevate the visuals surrounding their core brand to match the refined, high-end product that they manufacture.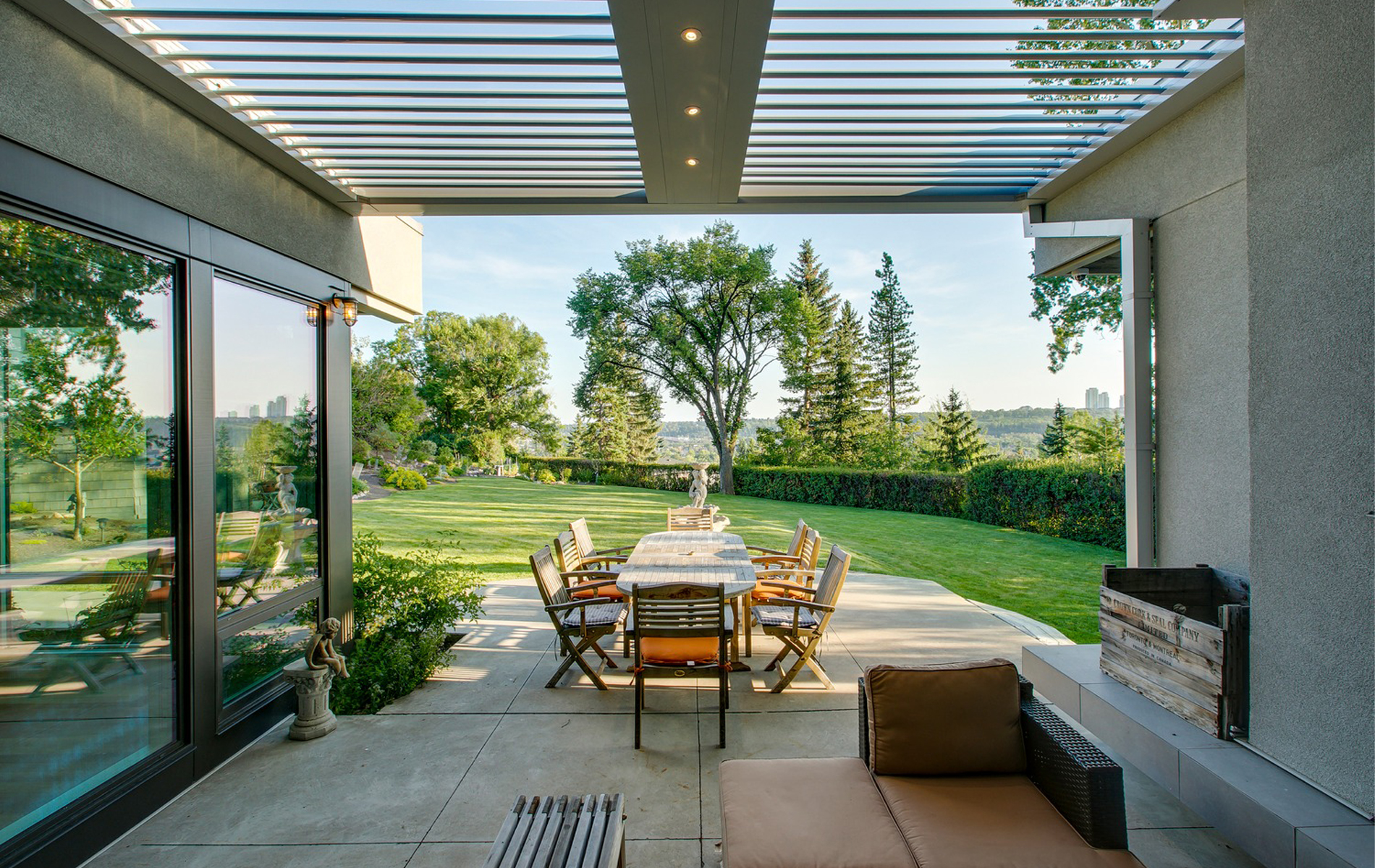 Crafting a clear message
StruXure products apply the luxuries of modern living to the timeless joy of being outdoors— in fact, their relentless innovation and attention to every single detail are what creates a chasm between them and their competition. We created an icon system to serve a useful visual tool to help educate the consumers on the benefits of their core product, Pergola X.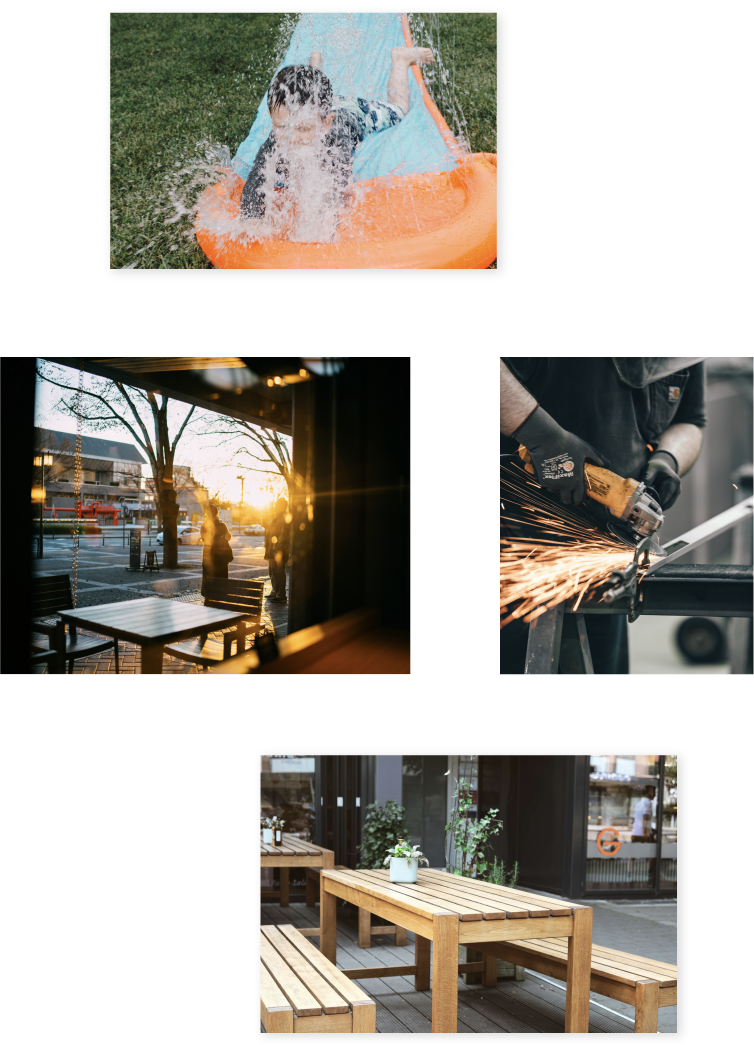 A product for people people
Ultimately, what a StruXure product provides is a lifestyle— their smart pergolas allow you to double your hosting space and create the perfect setting for backyard BBQs, block parties, and bonfires.
We worked with StruXure to create a social media strategy designed to showcase the life that is made possible by owning a Smart Pergola. We built content directives, guidelines, and post formulas to give StruXure a clear roadmap to higher engagement.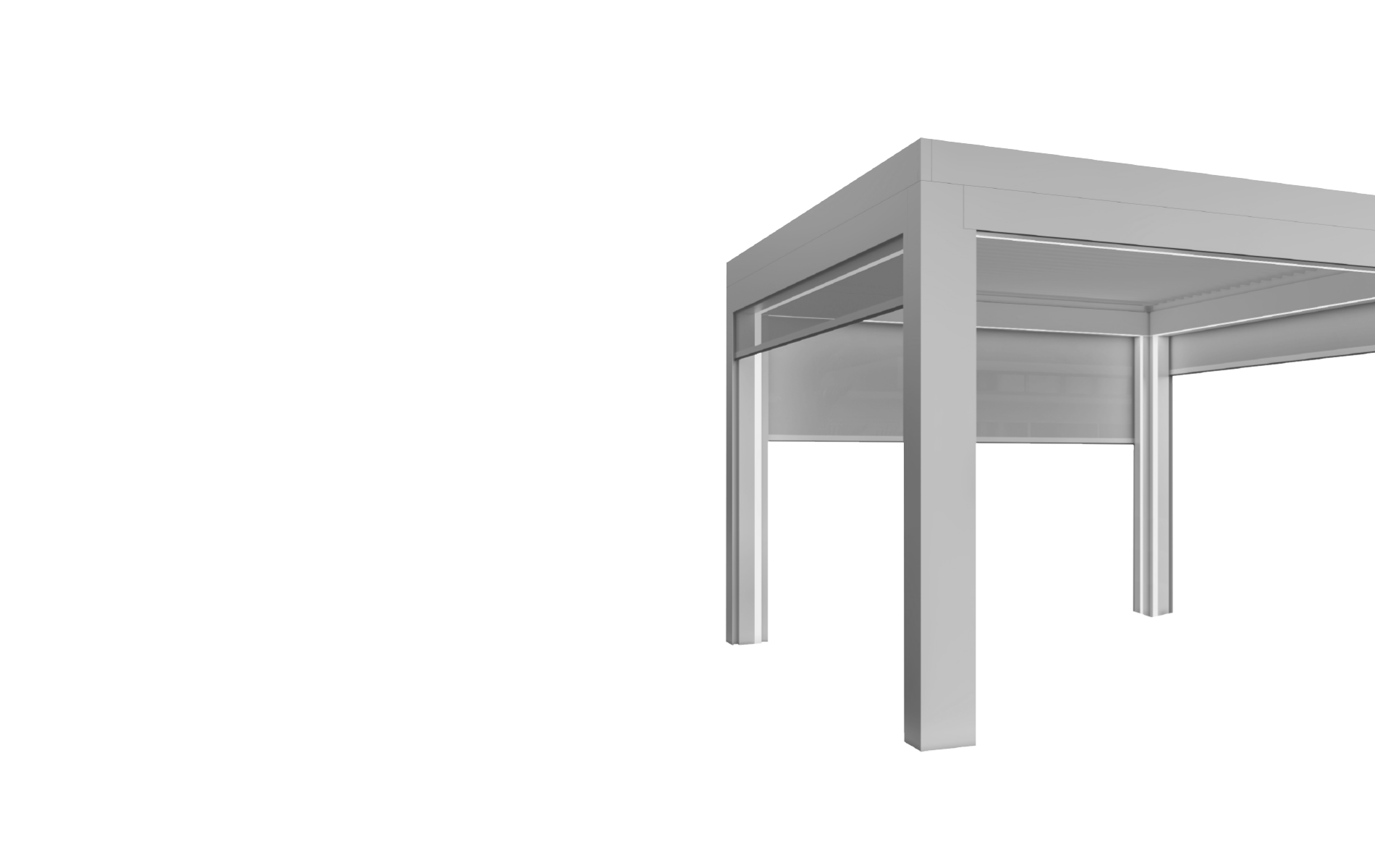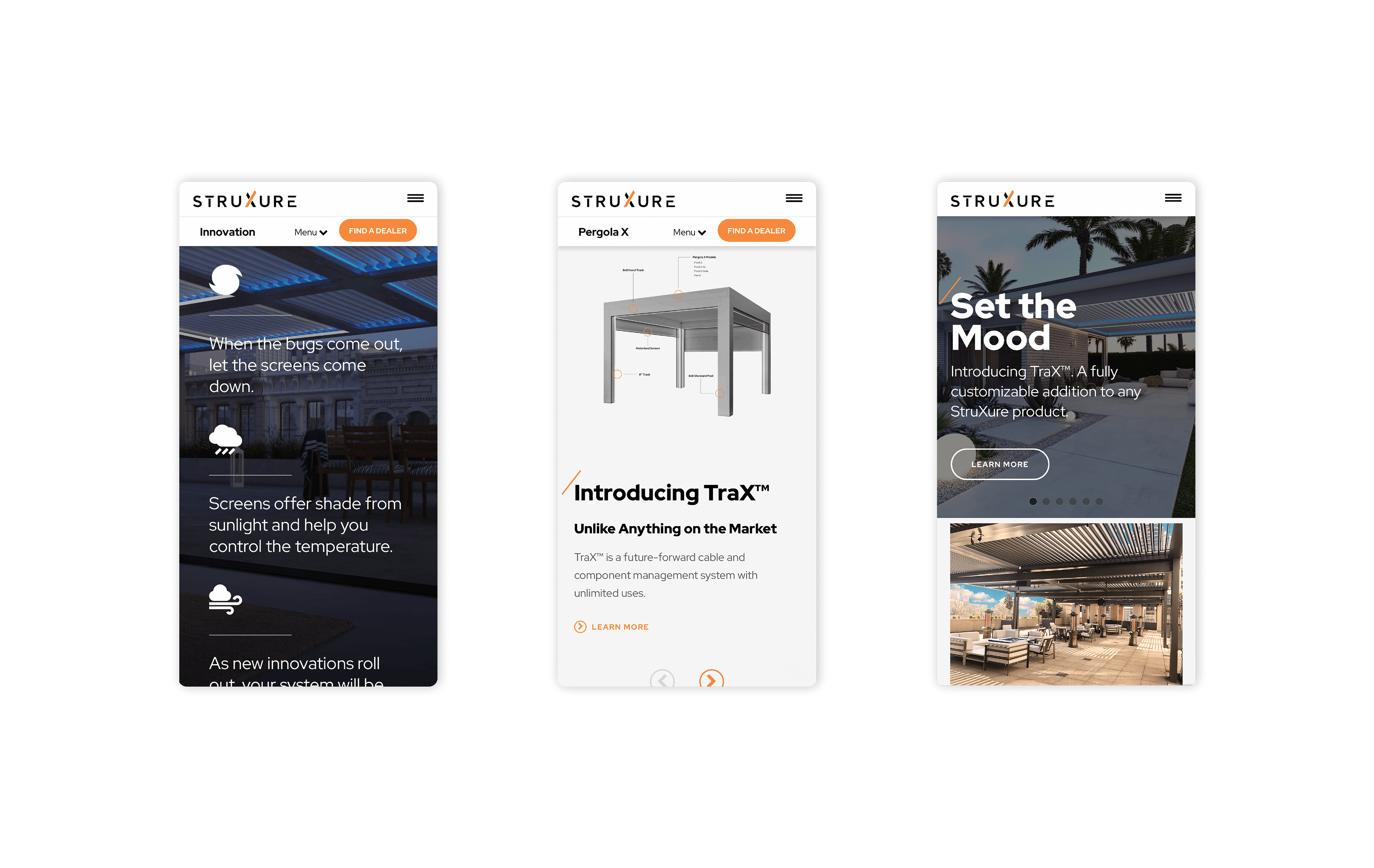 Clear messaging across multiple platforms
The nature of StruXure's business model makes it necessary to create messages for a few different, distinct audiences. When unrolling a new product, the specs and intricacies need to be clearly explained to the dealers who are on the front lines of sales for StruXure before being pushed out into the world of consumers. Using white space and dramatic shifts of scale, we created messages with a high-end, high-tech feel intended to evoke curiosity and garner excitement and intrigue around new products.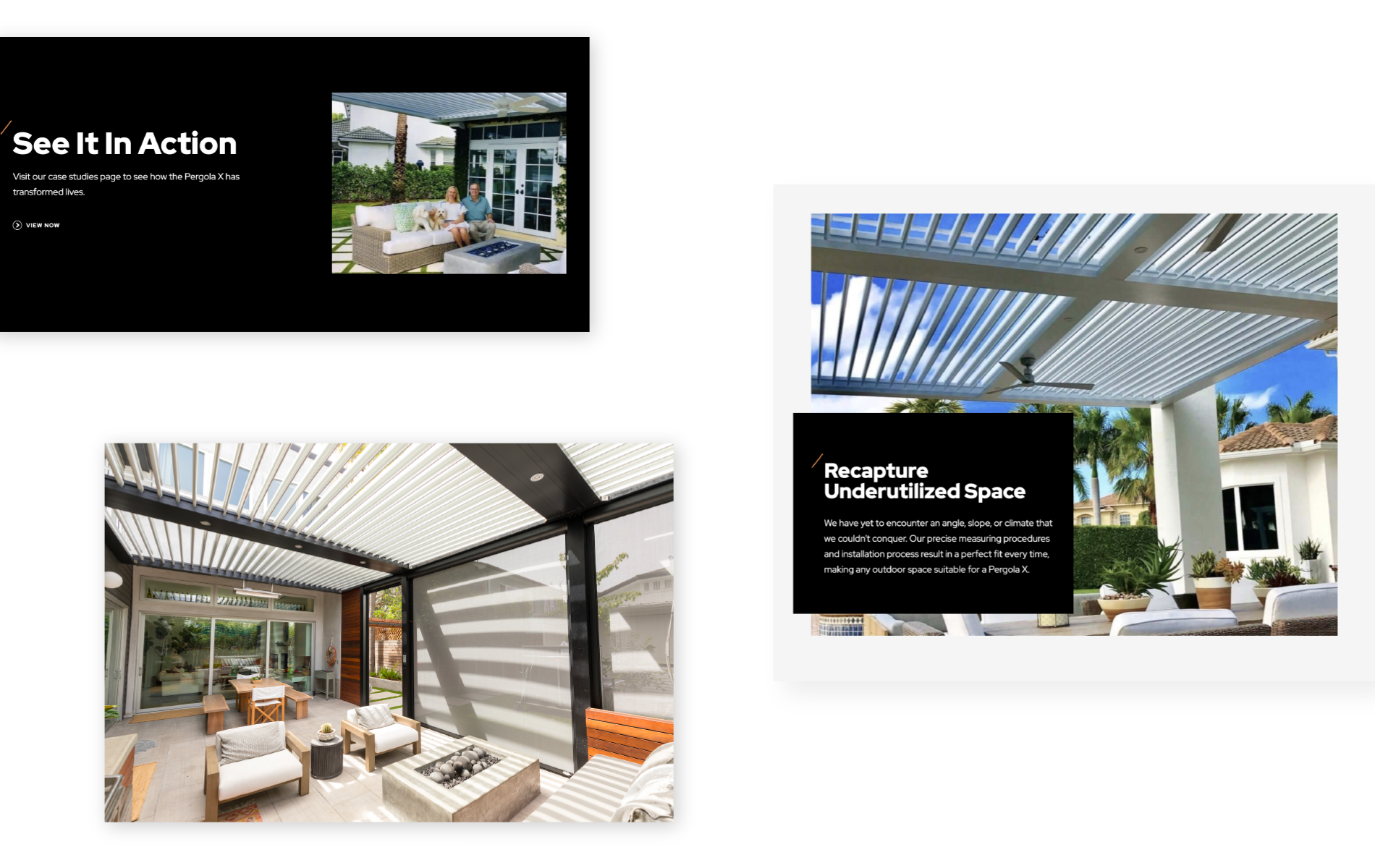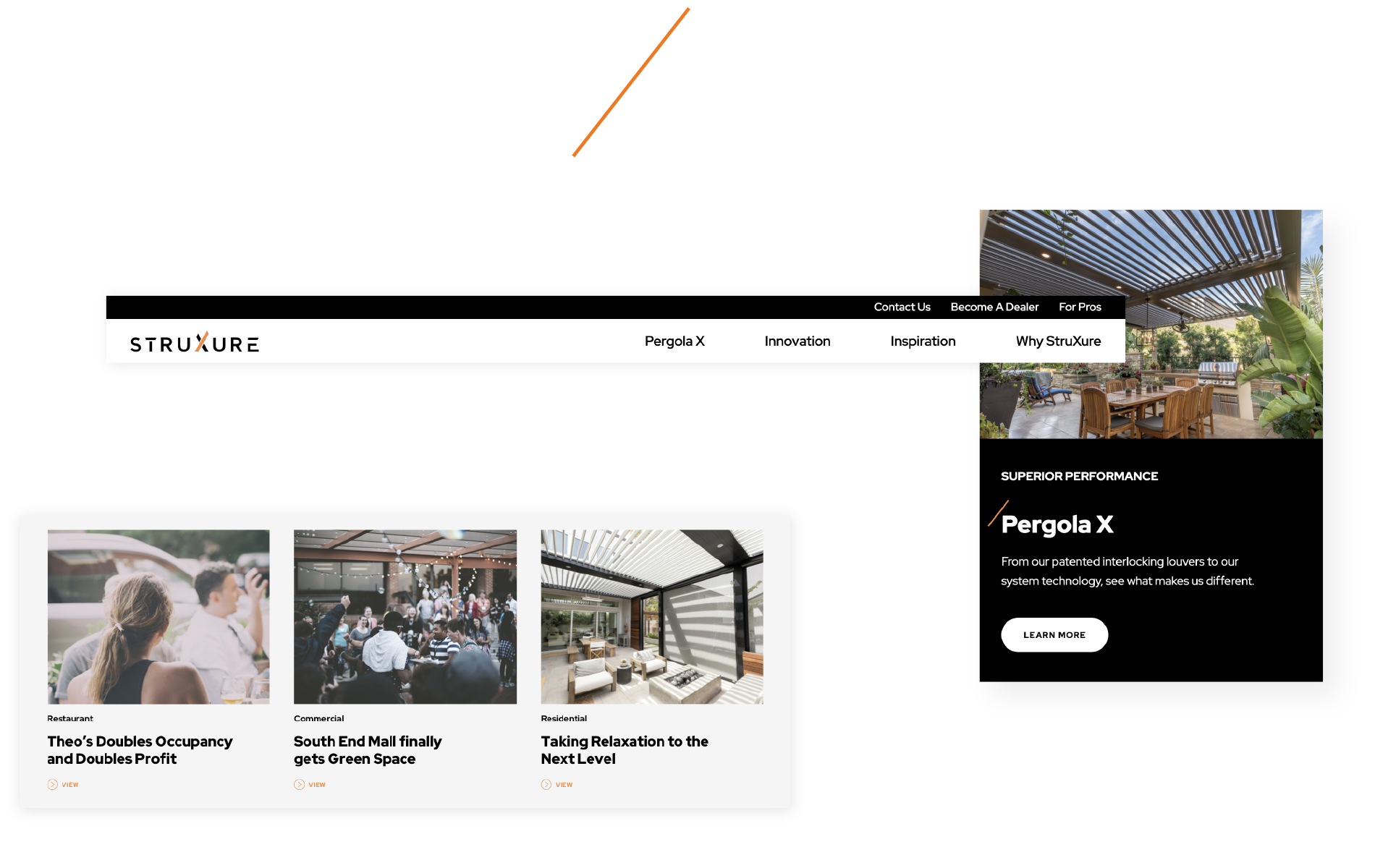 Defining a user path
StruXure has strategically positioned itself for growth and expansion. It was important to create a web experience that is set up to grow alongside the brand as new products and features are rolled out.
We worked with StruXure to design a new lifestyle-driven user experience for their website. The design system was created as a flexible series of modular components that could be transferred across the entire site design, email templates, and marketing materials for a seamless look and feel.