Mission and Market: Strategic Brand Transformation Case Study
Mission + Market
A full brand and web experience for an open kitchen restaurant in Atlanta. Overview
Mission + Market was created by Chef Ian Winslade and Jonathan Akly and designed and built by Restaurants Consulting Group. With more than 25 years of globally influenced culinary experience, the contemporary American eatery places a vibrant, inspired menu at your fingertips.
We were tasked with concept naming, crafting a full brand and design package, and developing a digital experience that reflected the restaurants open airy vibe. The interior design features clean lines, geometric decor, black leather, pops of vibrant teal, and lots greenery including a living moss wall.
Geometric with a dash of organic
The Mission + Market logo was designed as a minimal icon, inspired by clean and natural food. The mark is made up of five "M" characters that take the shape of an organic pattern symbolic of greenery.
The mark is also a subtle tie back to the phrase most commonly used when talking about great foods – Mmmmm….delicious!

Packaging made simple
Our design system carried through every aspect of the restaurant including a simple packaging design for take-out items. We designed a series of matte stickers, cups, boxes, and comment cards to complete the brand identity.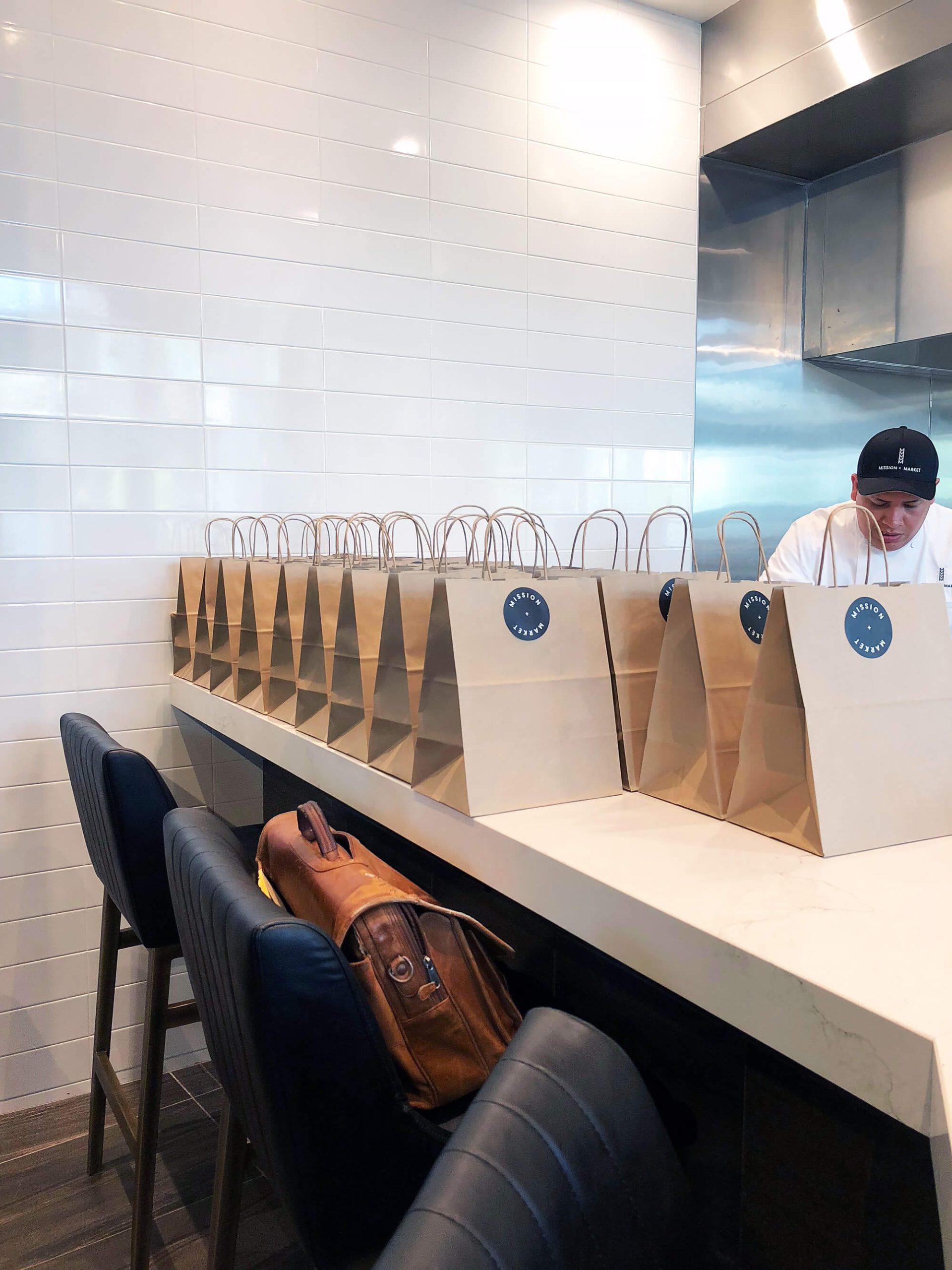 A dynamic menu leads the web experience
The guest experience starts with your digital presence. Restaurants need simplicity, speed, and the right tools to exceed standard expectations. We built a fully managed CMS with a dynamic menu. Enhanced with drag and drop features, the Mission + Market team can easily create new menus, and change, add or delete menu items.