Custom Web Design Services
Web Design Services
Meet your go-to destination for cutting-edge web design services. We specialize in creating custom website experiences that captivate your audience and drive results.
We offer a wide range of web design services, including UX/UI design, responsive design, modular web design systems, and tailored user experiences.
Our Custom Web Design Services
Unleash the digital possibilities with our website design wizardry. We turn your online dreams into visually stunning and high-performing realities.
Elevate user experiences to stratospheric heights. Our UI/UX design transforms digital interactions into delightful journeys that users won't forget.
Harness the power of visual storytelling with our website graphics. We create eye-catching visuals that make your brand pop and your audience stay.
First impressions matter! Our landing page design is the secret sauce for captivating your audience from the very first click.
Out with the old, in with the bold! Our website redesigns breathe new life into your digital presence, making it shine brighter and work smarter.
Before the masterpiece, there's the blueprint. Our website wireframing lays the foundation for a design that's as rock-solid as it is beautiful.
Struggling to stand out in the digital landscape?
Our web design sservices ensure your brand is distinct, engaging, and conversion-focused. We follow a proven methodology, involving brand/web discovery, visual direction, wireframing, and agile development to deliver exceptional website user experiences.
Custom web design services for all types of brands and businesses
Whether you're a startup, small business, or a large corporation, our web design services cater to a diverse range of industries. Outside of our design plans, we can provide a full custom development project
Benefits of having a creative website design
✓

Enhanced Brand Identity

We'll give your brand a captivating digital facelift, ensuring it stands out in a crowded digital landscape.

✓

Imporoved User Experience

We create digital experiences so seamless and user-friendly that your audience won't want to leave.

✓

Increased Conversions

Our strategies are designed to turn visitors into loyal customers, driving growth that's impossible to ignore.

✓

Competitive Edge Over The Competition

With our expertise, you'll not only keep up with the competition but leave them in the dust, making your brand the leader in your industry.
Discover why our experienced team is the right choice for your next custom website design and user experience.
Picking an agency for your brand re-fresh is one of the scariest decisions you make as a CMO. I am so glad we selected Visual Soldiers. They were world class with the discovery, review and delivery process. We will be working with Visual Soldiers for a long time… we're BIG fans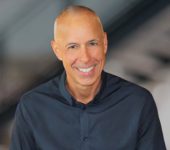 Tim Muenchen
VP of Sales & Marketing for FLS Transport
Visual Soldiers has a super talented team who really knows how to listen to client needs and understand client goals.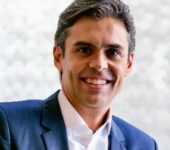 Bruno S. Borges
FAQ
Responsive web design is like having a wardrobe that fits perfectly no matter the occasion. It's all about ensuring your website looks and functions flawlessly on any device – be it a smartphone, tablet, or desktop. We're masters at crafting websites that adapt beautifully to every screen size, ensuring a seamless user experience.
E-commerce design is a beast. While we can handle almost all of your design needs for the web, we leave e-commerce design to other agencies that solely focus on that.
Of course! We believe in collaboration. Our process encourages your input, and we welcome revision requests. It's all about fine-tuning your website until it's your dream come true. If you're on our design plan we do unlimited revisions to your web designs. Our goal is to ensure your website is not just good but visually stunning and highly effective.
Ah, the million-dollar question! But don't worry; our prices are reasonable, not in the millions. Our Growth tier monthly design plan includes web (design only)! That means, we work through landing pages or custom web pages one design at a time. If we're engaged on full custom development project, the cost varies based on your specific needs. We'll work with you to create a tailored package that fits your budget while delivering the results you're looking for. Get in touch, and we can discuss the details.